An expert's view of Australia's accessibility landscape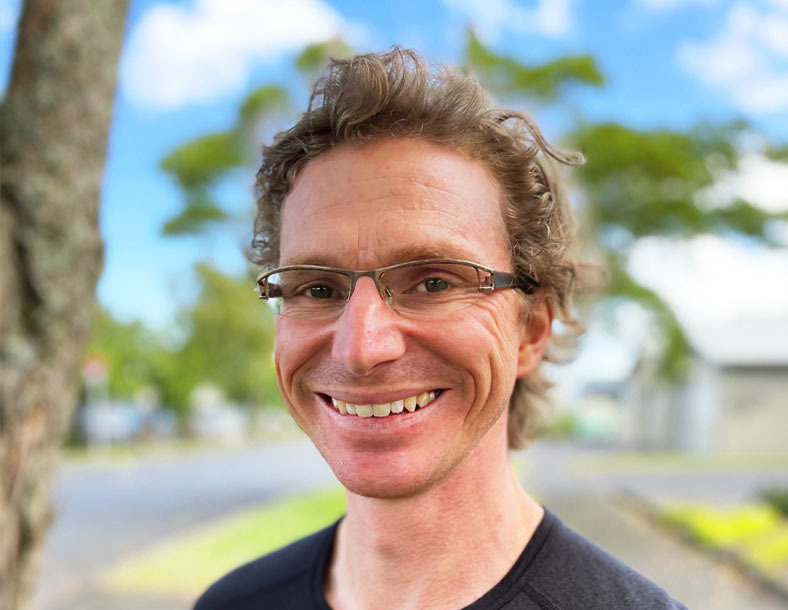 Max
In the second part of our interview with accessibility expert Adem Cifcioglu, we hear about the past, present, and future of accessibility in Australia.
It's fair to say that digital accessibility has long been underappreciated. For over a decade Adem Cifcioglu, co-founder of digital agency Intopia, has been a force in bringing accessibility into more companies' digital teams and projects throughout Australia.
We asked Adem how things looked in the early 2010s, when he was working as "the accessibility guy - just the one of me" at one of the big four banks.
Ten years ago I could count probably on one hand the number of organisations in Australia that had dedicated accessibility teams. Now more and more organisations are taking this seriously in a diverse range of industries.
"Banks, telcos, tech companies and startups, all sorts. Microsoft's got a chief accessibility officer, and IBM's got one. Atlassian's got an accessibility team and an executive-level person."
With companies both hiring practitioners to "work on the tools", as Adem puts it, and elevating accessibility champions up the org chart, the quantity, quality and visibility of accessible digital products has come a very long way.
These changes were already appearing when Adem and two others founded Intopia seven years ago.
"I was doing my own thing on the side but I'd always wanted to work with Sarah Pulis because we aligned on the way that we thought and practised. There were competitors like Vision Australia and one or two others, but we thought we could do things differently. Not only to make it easier for people to understand and do accessibility, but also to move the practice of accessibility from something that you did at the end of a project to something that you practised all the way through the software development lifecycle.
Adem Cifcioglu: "You hear people say that accessibility should be done primarily by people with lived experience of disability because they know it better. I don't believe that, and I'm speaking as someone with a disability!"
"Are some things still overlooked? Absolutely. But it's definitely changed a lot in the seven years since we started, and I think it will change a lot in the next seven."
Back when Intopia began, in-house accessibility expertise was a rarity. Now there are more practitioners than ever, and it's common to find dedicated people or teams inside companies. Not every Australian business is there yet, so demand for accessibility skills and knowledge is growing.
Australia's digital industry today: Learning on the job
There is definitely more demand than supply at the moment, in terms of accessibility people in Australia. It's a niche skill set so it really is hard to find people. That's why organisations are training people or using consultancies like us for staff training to build up their internal capability.
Just as Adem and Sarah hoped, it's now common for businesses without fully-fledged accessibility teams to bring in consultants to work through an entire project rather than provide a last-minute check-up. As well as improving outcomes, this lets in-house teams see how to think about accessibility as they work. "The best feeling when we work with a client comes at the end of the engagement, when we leave them with the skills they need to do things for themselves. The aim is to make ourselves redundant."
"For smaller organisations, some external support to help a particular project - working together for a particular period of time on a particular thing - can work really well. For larger, corporate-style organisations, we can help but someone's got to manage it inside the organisation."
Through training, Intopia is helping to expand the pool of accessibility-capable Australians in the digital industry. Some experts believe that this will never fully suffice, but Adem disagrees in his typically positive way.
"This might be an unpopular opinion, but I'm not going to say that there are certain things you have to go external for. If you've got the right people internally with the right skills, then you can do all you need to do with your internal team."
Creating tomorrow's experts
Adem's view on what to look for when you're identifying potential accessibility talent is also a little different - and a little more sunny-side-up - than you might hear from others. So what does he look for in prospective "accessibility people"? What does a beginner need to bring to the table?
Other people will give you a completely different answer but for me it comes down to the passion for the space, the willingness to learn, and the drive, If you're someone who's got an interest in the area, someone who is willing to learn and someone who's a self-starter, you can become an accessibility consultant. I'm not saying it's going to happen overnight, or that it's easy.
"Some level of technical understanding - and I say understanding not experience, because I think they're two different things - does make it easier. But anyone can be trained if they want to be. In corporate teams that I've led I often got people from graduate programs, and not necessarily the technology arm of the graduate program.
Assistive technology include refreshable braille displays like this one.
"You hear people say that accessibility should be done primarily by people with lived experience of disability because they know it better. I don't believe that, and I'm speaking as someone with a disability! We'll have certain skills and unique experiences that others without disabilities may not have, but I don't think that's a prerequisite. Some of the people I've worked with or trained came into the role because they realise, 'Oh, this isn't really something I know much about. It's interesting, and it's outside of my lived experience or my current skills, but it will allow me to make an impact and make a difference'."
The future of accessibility
With more people in more companies doing more accessibility-focused work, you might expect a future where external specialists are less essential. If the future of accessibility was similar to the present, then you might be right. But every advance in technology changes the way that people use machines, which means the field keeps evolving. Adem is looking forward to a future where his clients can handle even more of accessibility's BAU work.
If companies get better at dealing with the less complex side of things, we can work ahead to solve the problems coming down the line with advances in technology. The techniques we use today, and the issues we're picking up and working on today, that's all going to change.
"Anything to do with technology is always changing. AI is coming, for example, and we don't know what impact that's going to have except that things are going to get more complex."
There are always other changes to keep up with too. A new point release of the WCAG guidelines, version 2.2, will arrive sometime this year or early next year. As well as being a document that everyone will need to wrap their heads around, this will also signal the fastest ever turnaround in WCAG releases. There is no reason to expect the pace to slow down.
New guidelines, new AI-driven experiences online, and new AI-driven tools for development will all make the next few years different from the last few. With businesses keener than ever to do accessibility well, the expectations on industry leaders like Intopia will only grow.
Whatever Australia's accessibility landscape looks like in the years to come, it's a safe bet that Adem Cifcioglu will be somewhere out in front, happily bringing along as many people as he can.