The 7 ingredients that go into top-quality support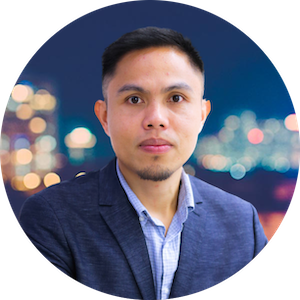 Rob
In an industry where it's easy to find poor customer support, our team sets us apart. Here are seven not-no-secret reasons for our success.
Customer support is one of the most important things to consider when choosing a web hosting provider. You want to be able to get help as quickly as possible if your website slows down or has something else start playing up. Unfortunately, many web hosting companies fall short in this department. MyHost, however, is different. Our Support Team prides itself on providing top-notch customer support, and we even track our current customer satisfaction score on our home page.
Great support doesn't just happen, though. Our customer service quality sets us apart from our competitors and helps us build long-term relationships. Here are seven things that we guarantee about our Support Team - and which most of our web hosting competitors can't match.
1. We don't outsource our support
When you contact MyHost for support, you can be confident that you will be dealing with a full member of our team. We don't outsource our support to other companies or suppliers, so you don't have the usual call centre experience.
There are at least three things that we can promise you, but outsourcers can't. Ready?
With the MyHost Support Team you're going to be served by someone who has:

The talent to get through our selective hiring process, including technical tests.
The knowledge of MyHost products and systems that can only come from our thorough in-house training.
All the system access of a full employee, rather than a supplier working in a remote office.
2. Every team member is fully trained
We take customer service seriously, and we make sure that every team member is a part of that commitment.
We run thorough training and we make sure that newer team members are closely and carefully mentored until they're ready to handle any enquiries that might come in.
All our customers have access to the same Support Team, regardless of the hosting product or package they choose. That's how confident we are in every team member.
3. No tiered support
Because every team member is well-trained, we don't need to hold any of them back. That's why we don't have a 'tiered' structure in our Support Team.
If you've ever had a support experience where it felt like the first person you dealt with was mainly there as gate-keeper between you and someone who can actually help, you've seen tiered support in action. Junior members work through troubleshooting scripts ("Have you tried switching it off and switching it on again?") before any real problem-solving begins.
Tiered support can often cause delays, as your problem gets escalated through the team until it finds someone with the necessary knowledge and permissions. It's not good enough for us, and it shouldn't be for you either.
4. Support is available 24/7, every day of the year
When you contact MyHost support, one of our team will see it and respond quickly - no matter what time. There's always an engineer available, too.
Our support team is always on. We run at full capacity during New Zealand business hours, and maintain a smaller 24/7 operation the rest of the time. No matter what time of night or day you submit a support request, we'll be here. As if there's a bigger issue after hours we always have an engineer on call as well.
5. High-level of satisfaction guaranteed
Every time we believe we've solved a problem, we'll ask for your feedback to double-check. If you're not happy with the resolution, we'll work with you until you are.
MyHost is committed to providing the best possible support to its customers. That's why when we work on your issues, we want to ensure you're 100% satisfied with the outcome.
Although we understand that things can go wrong occasionally, we believe that how you handle those situations matters. We're open about our performance, too: you can always see our current customer satisfaction level on our homepage.
6. Genuine, caring service
We've already mentioned that it's easy to find hosting providers who regularly drop the ball when it comes to support. Some of the worst stories that we've heard have come from once-local competitors who have been bought up and merged with big overseas companies.
We understand small business because we're not an international behemoth. We work in the same economy as you. Your success is our success.
Every MyHost customer matters to us, no matter how small.
We are proud to be a independently-owned and operated company, and we treat every customer the way we like to be treated.
7. 'Follow-the-sun' support model
We want our 24/7 support to be the best it can be, and experience has taught us that finding great Support Team members who enjoy working nights is...pretty hard. That's why we have implemented a 'follow-the-sun' support model. We have overseas team members who can cover New Zealand's night-time, so our customers can always get the assistance they need.
And we're proud to say that every single Support Team member is a genuine, full-time team member (remember: no out-sourcing) so they're just as invested in providing excellent customer service, and just as capable as everyone else.
---
MyHost's excellent customer service genuinely sets us apart. From fully-trained support staff to round-the-clock availability, we have everything in place to leave no customer stranded. We're committed to resolving issues promptly and always measuring - and reporting - customer satisfaction.
So if you're looking for genuine service from a knowledgeable web hosting team that really cares, you've found it.